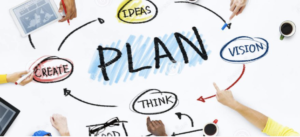 While studio ownership is exciting, it is important to determine a timeline that works best for success. Planning, designing, and implementing your business plan and space often takes longer than many realize.  For opening a studio at Cirque, the typical process takes about a month between planning the design to getting the studio ready and then for State Board to come out and inspect.  This time window also allows you to prepare your clients for the move to your new location. It's always fun to see clients so excited to see you taking the next step in your career and to see your personalized new space.
In regards, to designing your Cirque studio, you can decorate and furnish the studios to suit your style. Cirque gets you started with a styling chair, shampoo station or vanity sink, depending on the services you are providing. You can, however, purchase your own salon equipment and we will install it for you.  This leads us to another point about opening your new business – cost planning.
Developing a budget for additional furniture, products and supplies is important so you know what costs to expect when opening your studio. With a budget, you can spend the right amount on necessities while reserving some funds for the start of your business. Having a reserve or rainy-day fund is important for any business not only when starting out but also once you are established.  You never know what life is going to bring, but you can always try to be financially prepared.
In closing, we hope you'll consider Cirque Salon Studios as the right move for studio ownership.   If you feel that studio ownership could be calling you, take that next step and send us a note at sc@cirquesalonstudios.com for more detailed information. Great planning combined with your passion for and expertise in the styling business can result in a career path that has only been a dream to this point.  Let us help!
-The Cirque Team