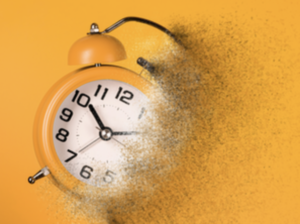 Sometimes it is not easy to know if it is the right time to take the next step in business. Whether you have always had the entrepreneurial spirit or this is your very first business venture, we have put together some questions below to help you decide if the time is right for studio ownership.
1. Have you been at your current location for a couple of years and feel like you have achieved all you can at this location?
2. Are you struggling to get enough time behind the chair to see all the clients who want to make appointments with you?
3. Are you helping to correct other stylist's work in the salon?
4. Have you grown your business to the point you are limiting the number of new clients you are taking?
5. Are you working so many hours you can't remember the last time you took any time off?
6. Do fellow beauty professionals seek out your opinions and expertise?
7. Are clients asking if you ever consider going out on your own?
8. Are you ready to have your own space to provide your clients a more personal, relaxed environment?
10. Do you frequently think what it would it be like to design your own studio?
11. Are you having to charge the same rates as less experienced stylists in your salon?
12. Is your last vacation such a distant memory that you need the pictures in your phone to remind you about it?
While some are a little humorous, if you answer most of these questions with  a "yes," these are serious indicators that validate the time is right for you to consider studio ownership.  If you are ready to learn more about the next steps of studio ownership at Cirque, reach out to us to see what we have available.  Send us an email at sc@cirquesalonstudios.com, and please specify which location that you are the interested in and we will be in touch!  Next week, now that you have made the decision that salon studio ownership is for you, what do you need to do to prepare to succeed!
-The Cirque Team