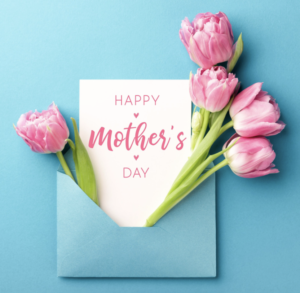 Mother's Day is coming up this Sunday!  We hope all the moms have a great weekend.  In the salon suite world, this is a great time to offer promotions for all your female clients.  We have put together some fun Mother's Day ideas below that are good for this weekend and beyond. 
Gift Card Promotion: Offer a special discount on gift cards purchased for Mother's Day. For example, buy a $100 gift card and receive a $20 bonus gift card for free. This is a great way to encourage customers to purchase a gift for their moms and to promote future visits to the salon.

Free Hair Treatment: Offer a free hair treatment (such as a deep conditioning or scalp massage) with any service. This is a great way to show moms some extra love and help them relax.

Mother-Daughter Makeover Package: Offer a special package for moms and daughters to come in for a day of pampering together. This could include haircuts, styling, makeup, and a mini-photoshoot to capture the memories.

Mother's Day Gift Basket: Create a special Mother's Day gift basket with salon products and tools. This is a great option for customers who want to give their moms a thoughtful and practical gift that they can use at home.

Social Media Giveaway: Host a social media giveaway for Mother's Day, where customers can enter to win a free service or product. This is a great way to generate buzz and engagement on social media, and to attract new customers to the salon.      
Remember to promote your Mother's Day and all promotions on your marketing channels, including your website, social media, email newsletter, and in-salon signage.  Have a Happy Mother's Day!
-The Cirque Team