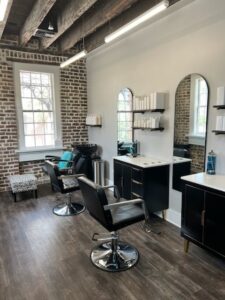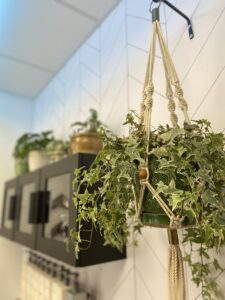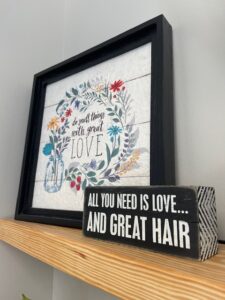 At Cirque, you are given the opportunity to design and decorate your studio.  At the Charleston, Mount Pleasant, Goose Creek, Summerville, Moncks Corner and West Ashley locations, we start things off by painting the walls any color that you would like and then allow you to take it from there.  We have outlined below a few common styles of design that we see at our locations.  We hope that it gives you a little inspiration when it comes to either designing your studio or freshening up your current space
One trend that seemingly never goes out of style is the white walls room.  It is a clean, versatile look that gives the room a bigger feel.  From there, some studio owners hang black shelves or gold accents or put up some green plants to give the room some color.   An additional benefit of this look is that it can be easy to accessorize and switch up the accents just by changing out pictures or greenery.  
Another look that is prevalent starts with a primary paint that is a soft pink or gray tone.  These color palettes evoke a calm, serene response.  These rooms often feature softer accents and paintings with abstract designs to help set that peaceful mood.  While we see this design often with estheticians, we do see it too with stylists looking to promote a calming environment for clients in their chair.
From calming to contemporary, we do occasionally see studios that have an emphasis on modern art, along with unique pieces for storage.  These pieces range anywhere from blue lockers to a pink mini fridge to very abstract art with bright colors.   One of the appeals to this type of studio is that the design can be changed frequently just by switching the pieces of art or bringing in a small bright storage cabinet.  
The last type of studio that we will highlight today is the bright colored room.  These studios start with a bright color, a yellow or sometimes purple.  These colors give off a bright energy of their own and lighten up the room.  With this wall color, we often see darker color accents to help them stand out from the wall colors.  One caveat is that these studios can be a little tougher to change up because the bright colors can dominate the room.  
There are many unique styles to studio design and we have just highlighted four broad designs that we see often in our locations.   Again, an appealing aspect to Cirque is that you can totally make the space your own with your own wall colors, cabinets, shelves and accent pieces.  If you are interested in having your own space to design, send us an email at sc@cirquesalonstudios.com to see what we have available at Cirque.  
-The Cirque Team